Experienced, skilled and committed
When it comes to banking, our top executives have been in and around our community for many years. So they know what they're doing, and they're dedicated to making a difference in the lives of everyone who walks through our doors.


Patrick J. Corrigan
Chairman of the Board of Directors
Chief Executive Officer

Pat has served in various leadership roles in mid-sized banking organizations throughout the Midwest during his 40-plus year banking career. His experience has been mainly focused in commercial banking, covering nearly every facet of providing banking services to small, mid-sized and corporate business clientele. He has served in a market leadership role overseeing both retail and commercial banking activities for a regional banking holding company. Pat has been very active in various professional, civic and community organizations throughout his career. He is a past board member of the Omaha Community Foundation, College of Saint Mary and the Greater Omaha Chamber.

Tom Corrigan
President
Tom has been with the bank since its inception in 2007 and has served in a variety of roles including: retail banking, commercial banking & relationship management and credit administration. As president, Tom oversees the entire banking operation ensuring ACCESSbank's long-held ideals of high-level service and solutions are kept at the forefront. Tom is a 2017 graduate of the American Bankers Association Stonier Graduate School of Banking and Wharton Leadership Program.  Tom currently serves as a board member of Learning for ALL.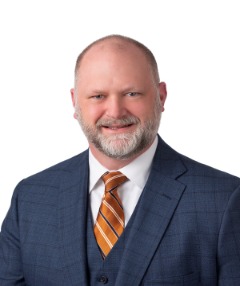 F. Jason Fowler
Chief Financial Officer
Jason joined ACCESSbank in 2021 as Executive Vice President and Chief Financial Officer. His experience includes more than 23 years of financial planning and analysis, accounting, and managerial leadership.
Jason received his undergraduate degree in Business Administration from the University of Nebraska-Lincoln.  In addition, he graduated with honors from the Graduate School of Banking in Colorado. Jason has also been involved in civic and community organizations and served as the board treasurer, vice president and president of the Blair YMCA.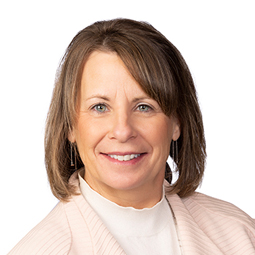 Nannette Sudman
Chief Operations Officer
Nannette has been with the bank since it opened in 2007 and has been a leader in developing and shaping the retail banking and operations areas of the bank. In addition to her operations duties, she oversees the Information Technology department.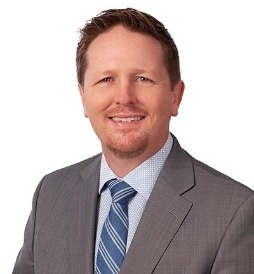 Mack La Rock
Chief Banking Officer
Mack has over 15 years of commercial banking experience in Omaha, and oversees the management and development of the bank's commercial, commercial real estate and treasury management areas of the bank. Mack holds a Bachelor of Science Business Administration (BSBA) Degree from the University of Nebraska Omaha and is a 2015 graduate of Leadership Omaha.  He resides in Omaha with his family and serves on the Board of Directors for the Epilepsy Foundation of Nebraska.
ACCESSbank is a full-service, locally owned bank catering to customers in the Greater Omaha area.