Invested in Omaha
We live in a special place and there's lots to love. It takes hard work and passion to make Omaha special, and we can always do more. Here you'll see how ACCESSbank gives back to various charities and civic organizations in Greater Omaha.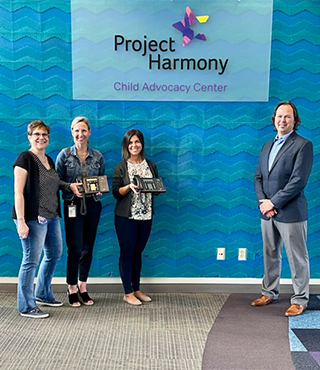 Project Harmony
In April, our team donated our old phone system, valued at $22,000, to Project Harmony,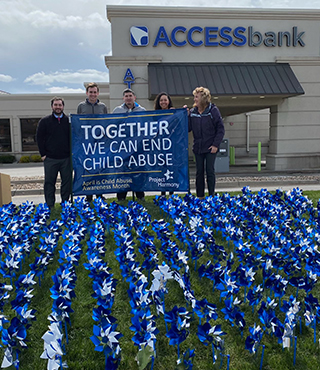 Pinwheels for Prevention
To help raise awareness for child abuse prevention, our staff decorated our Oakview location with pinwheels.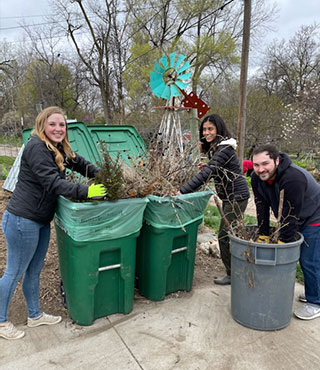 City Sprouts
Our team had a blast working outside all morning to help City Sprouts clean up their grounds.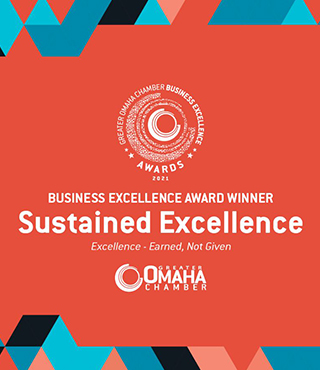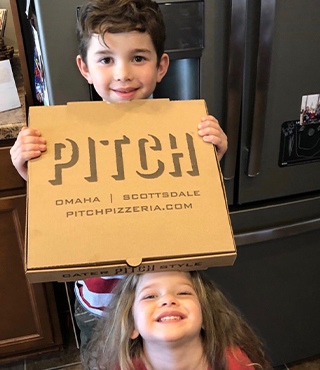 Take Out Tuesday
Since the pandemic started, we've provided employees with  700 meals and have invested more than $35k in the business community.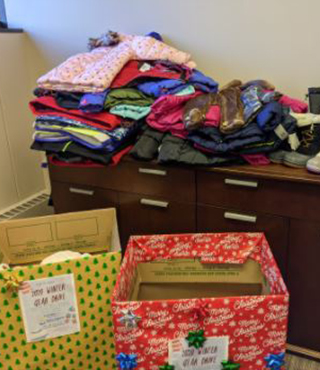 Saint Francis Clothing Drive
This winter our team was able to donate 25 coats, hats and gloves to children in need.
We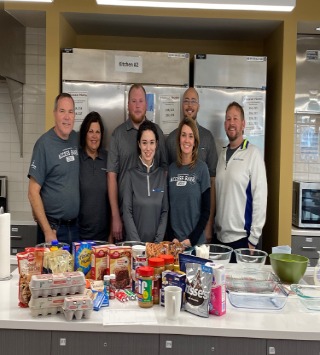 Giving Tuesday
Our team took over the Hope Lodge to make cookies for cancer patients and their families.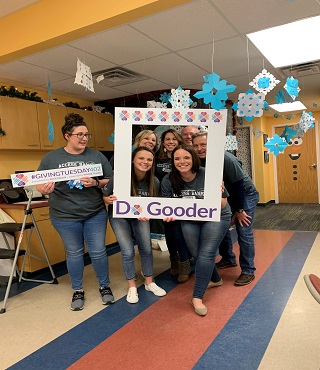 G
Giving Tuesday
We had two groups at Grief's Journey to help them decorate for their upcoming Winter grief event.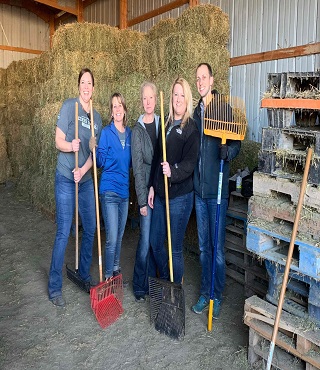 G
Giving Tuesday
This group rolled up their sleeves and helped clean and organize the barns at HETRA, located in Gretna.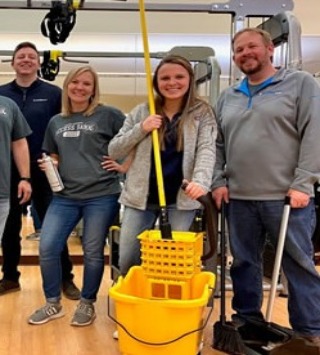 Volunteer with QLI
This team dedicated half of their day to cleaning the offices and equipment at QLI, a medical rehabilitation center, here in Omaha.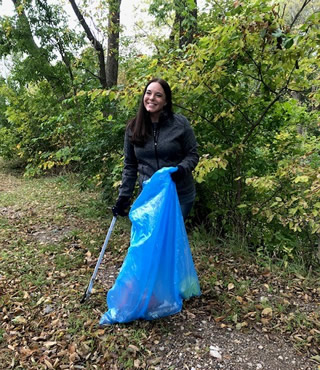 Keep Omaha Beautiful
Our team rolled up their sleeves and headed to local parks and churches to help pick up litter around the city of Omaha.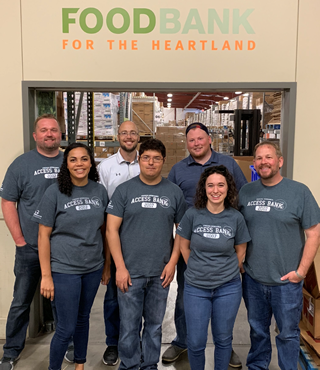 Strike Out Hunger
Between all of our employees, we donated close to 17,000 meals for our community and won the 'Most Meals Donated Per Employee Award' for the 2nd year in a row!
B2B Award
For the sixth year in a row, ACCESSbank has been awarded 'Best Bank' by B2B Omaha Magazine. This means so much to our team!