ACCESSbank Announces Leadership Omaha Class 45 Participant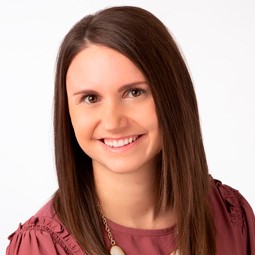 July 18, 2022, Omaha, NE - ACCESSbank announced Amanda Sudbeck will participate in Leadership Omaha (LO), one of the nation's longest-running community leadership programs.
The 10-month program focuses on a curriculum designed to fuel leaders in Greater Omaha who will contribute to our vibrant community.
The leaders will participate in monthly seminars that motivate them into action to strengthen and transform the community.
"Our organization values community engagement and encourages our team to grow as individuals. Amanda will learn from business, civic, and community leaders with the goal to grow our region and ensure prosperity for all. We are honored to support Leadership Omaha and cannot wait to watch Amanda put the tools and information learned to use," said Mack LaRock, Executive Vice President of ACCESSbank.
"Every class of leaders brings new skills and perspectives to the table and our community is better for it. I have no doubt Class 45 has what it takes to honor their commitment and make our region a more dynamic place. Let's get to work!" said Liz Kerrigan, Greater Omaha Chamber's senior director of leadership development."
About Greater Omaha
Greater Omaha is a No. 1 ranked up-and-coming-tech hotspot, a "top 10 best place to live on a $60,000 salary" and one of the "best cities for young professionals" according to SmartAsset. Greater Omaha is home to more than 30 communities and nearly 1 million people.
About the Greater Omaha Chamber
The mission of the Greater Omaha Chamber is to champion a thriving business community and a prosperous region through visionary leadership and collaboration.